Children's Day Camp 2014
When: July 21-25th 2014, 9 AM to 4 PM.
Join us at the Haileybury Heritage Museum for a fun-filled historical day camp for children ages 6-12. The camp will explore local history through hands-on activities and tons of fun and games!
To download our splendid poster Click here ! This has all the nitty-gritty details. Post this everywhere you can imagine!
Fees: The cost of the camp is $100 for the week (5 days), or $20 per day.
Contact Information: For more information, or to register, please contact Kaline Woods and Emmanuel at the Haileybury Heritage Museum: (705) 672-1922, or send us an email at hhmuseum@hotmail.ca. **Don't miss out, limited spots are available!**

Banana Split Day July 18th, 2014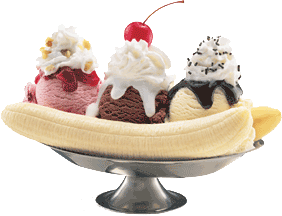 To download our poster Click here !
Post this everywhere you can imagine!
Yard Sale & BBQ
June 21, 2014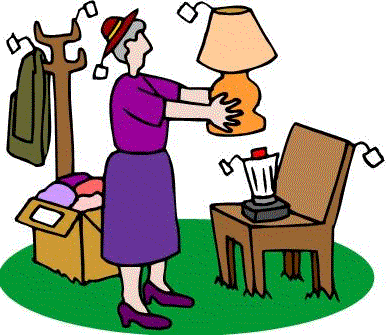 A great success! Thank you to our volunteers and to you the community your continued support.
The Ghost of the Hardy Boys' Short Story Contest 2014

Presented by the Museum and the Ghost of the Hardy Boys' Committee and sponsored by The IODE–Haileybury Chapter via the Temiskaming Foundation Endowment FundTHE GHOST OF THE HARDY BOYS' SHORT STORY CONTEST 2014 Presentation of awards to our talented youngsters was Saturday June 14th, 2014. Many, many thanks to the Temiskaming Foundation. To see enlarged picture of cake cutting ceremony click on the image.
HERITAGE DISPATCH 2013 , Vol.14, #3
To view in PDF format Click here ! But If you prefer you may open as a word document by clicking here!

Hours of Operation 2014
Summer Hours: June 1st to Labour Day - Monday to Friday 10 am to 4 pm



We are delighted to welcome you to the Haileybury Heritage Museum. As a community museum in the region of Temiskaming, Ontario, Canada, we are dedicated to preserving the history of Haileybury, Ontario and the memory of the Great Fire of 1922.The heritage of Haileybury comes alive through marvellous photographs and remarkable objects.

There are fascinating stories told in this museum - stories of adventuresome men and women. In fact, this museum is home to a fire truck, a streetcar and a tugboat as well as some 7000 artifacts.



Get involved. VISIT OUR upcoming events for news about upcoming activities in 2014.

VOLUNTEER to have fun and learn more about ourselves.

BECOME A MEMBER: and enjoy discounts in the Museum Shop and special events.

SIGN UP to receive our newsletter.

Take part in our 90th Anniversary celebrations !

DONATE to support the programs of the Haileybury Heritage Museum.
More ways to reach us at the Haileybury Heritage Museum : Telephone: 705-672-1922 or send us an email. or Fax: 705-672-2551. Or write to our address: Haileybury Heritage Museum, P.O. Box 911, 575 Main St., Haileybury, ON P0J 1K0.